Soft Play Party Invitation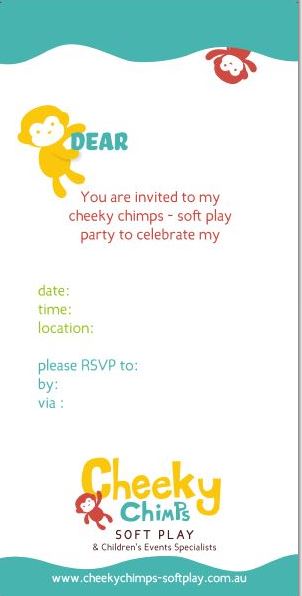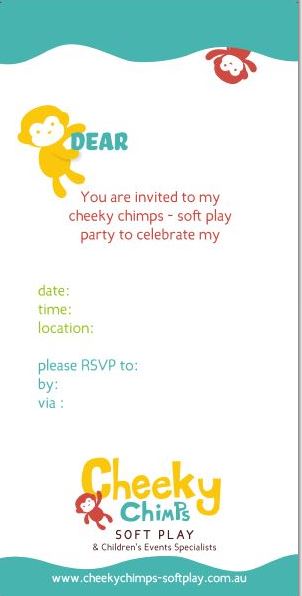 Soft Play Party Invitation
Create that extra special touch to your Cheeky Chimps - Soft Play party with our very own designed invitations.
These invitations are sure to build excitement on the run up to your party, giving all guest a glimpse of the Cheeky Chimps fun that is sure to be had at your party.
Invitations come in packs of 20 and are printed on a gloss card, size DL.
Price includes postage.